Hello everyone .. Today, I'm posting my face of the day. This is a very simple look that I like to wear recently .
On my eyes, I'm wearing white pearl and pinkish brown eye shadow colours and a black thin eyeliner.
Nars Luster blush on my cheek. And in order to accomplish the sweet look, I applied peachy colour on my lips.
I know you barely see the eyeshadow colours (my eyes are so small *sigh*).. but trust me I tried to open up my eyes as much as possible when I smile while taking this photo ;p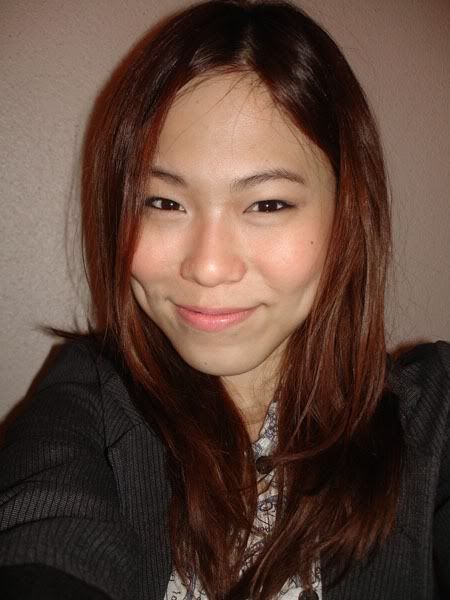 Here are the products I used :
Eyes :
- Maquillage by Shiseido Eyeshadow Palette in RD364 (colours I used are PK144 and RD734)
- Sephora liquid liner
- Maybelline colossal waterproof mascara
Cheek :
- Nars Luster
Face :
- YSL semi loose powder
- highbeam Benefit as a highlighter
Lips :
- YSL #30 Faubourg Peach