I know I know we're in Spring now. But since I have some photos of my Winter outfit left so I think maybe it's still not too late to post this entry :P
It did snow a lot in the past Winter. It got really cold one day but then suddenly got much warmer the day later, altenatively. Climate change is really happening *sigh* ...
I love following fashion trend but I do not always buy all clothes along the trend. Mostly, I buy basic clothes that can be picked up , mixed and matched with other clothes.
These 2 outfits are my most everyday worn outfits in Winter !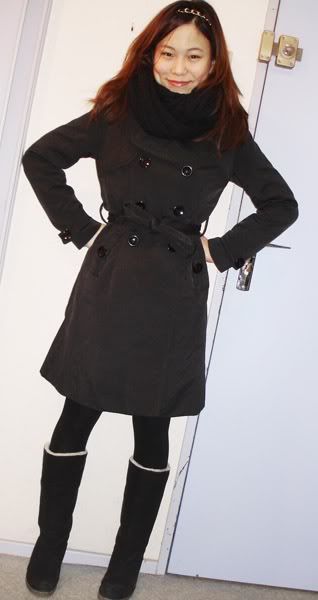 scarf / H&M
trench coat / Naf Naf
boots / I bought them at one Chinese magasin in town. They are really cheap just 19 Euros.
I cannot really remember where this outer came from because I bought it 3 - 4 years back. But it's still wearable til now :)